Private house furnishing and decoration project
Completed projects
Private house furnishing and decoration project
Stylish and functional kitchen combined with living room. The color scheme and furniture create an beautifully balanced ambiance and coziness in the house. Basic materials: MDF + oak veneer, MDF with special paintwork for kitchen surfaces, laminated chipboard, artificial stone, glass, LED lighting, BLUM and Inoxa fittings.

The circular dining table fits perfectly into the interior. The revolving center is a beautiful and easy to use design.
The table top is a combination of two materials: artificial stone Samsung Staron and MDF + oak veneer. The support is a square tube with powder paint.

Corner sofa with a full berth and an ottoman with a niche for linen. The sofa is equipped with a Puma folding mechanism with a folding support.

Staircase between the first and third floors. Steps and handrails are made of solid oak. The decorative stair railing is made of powder painted sheet metal. The color scheme of the stairs repeats the general design throughout the whole object.
The additional low handrails are included in the project for for baby's safety.
To contact us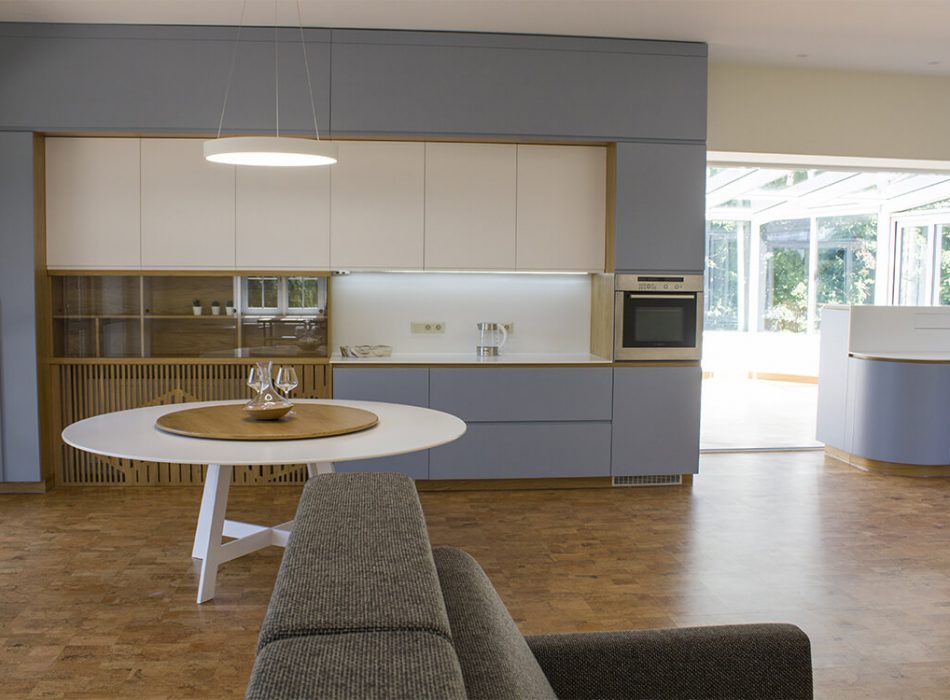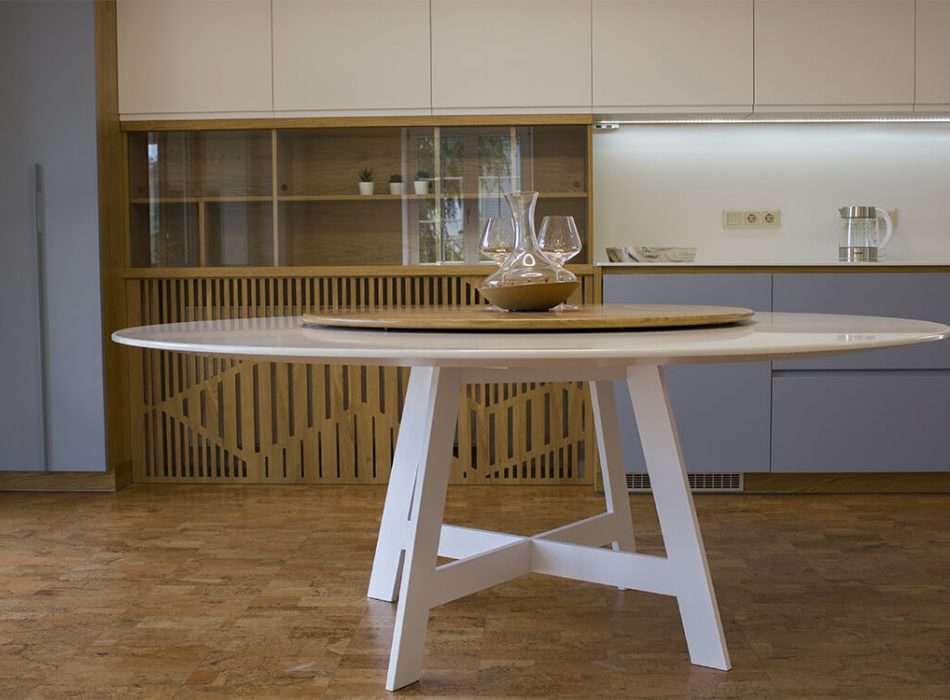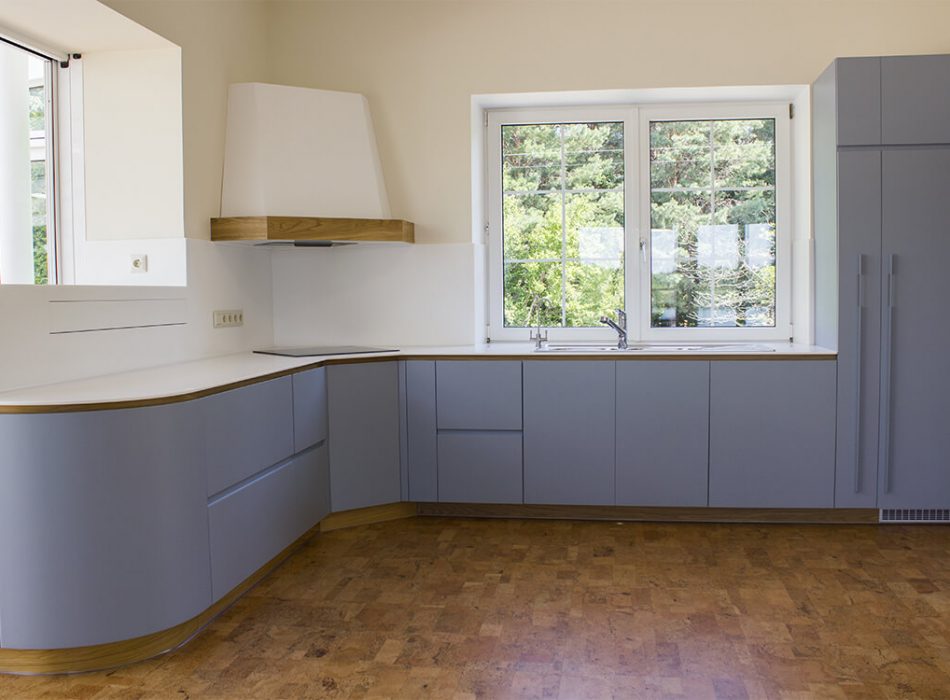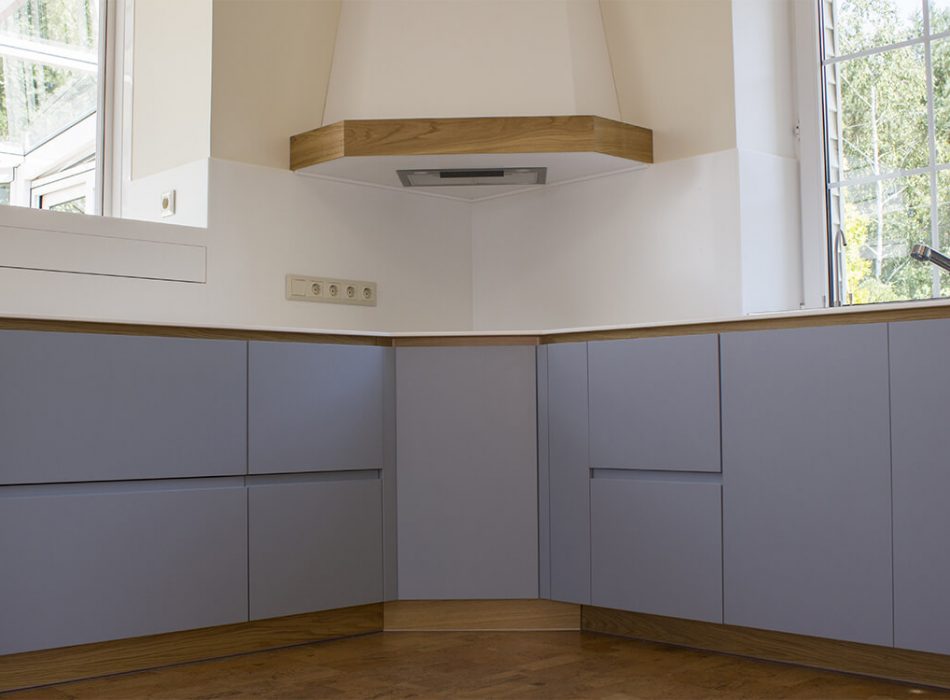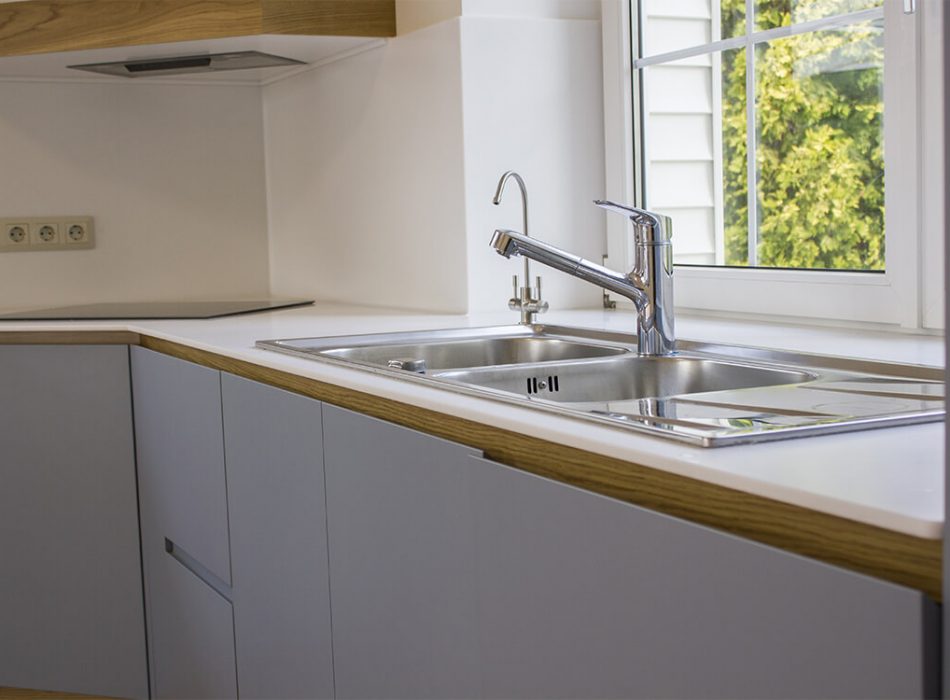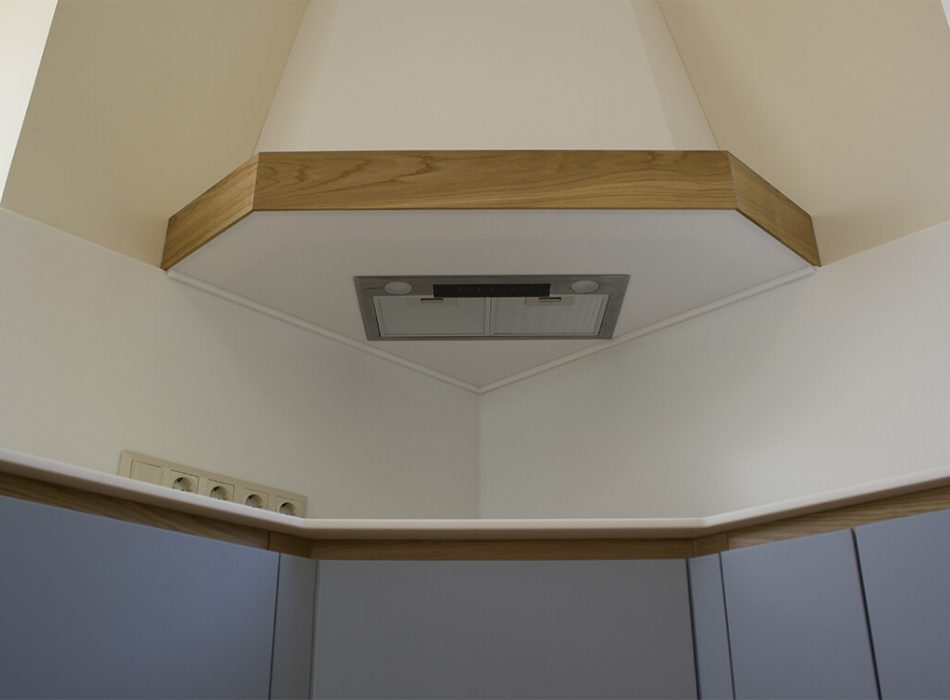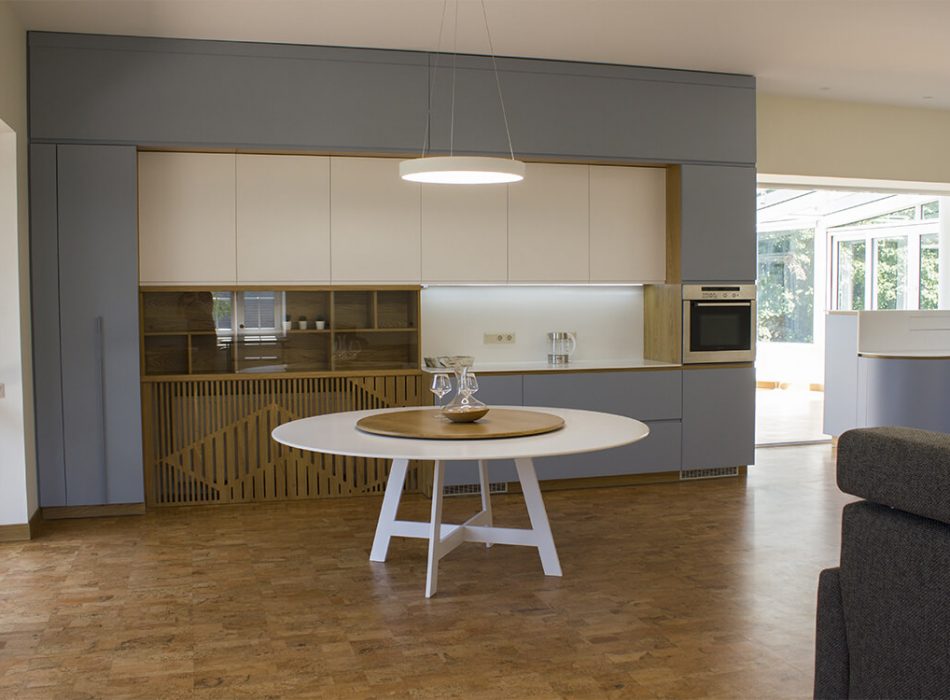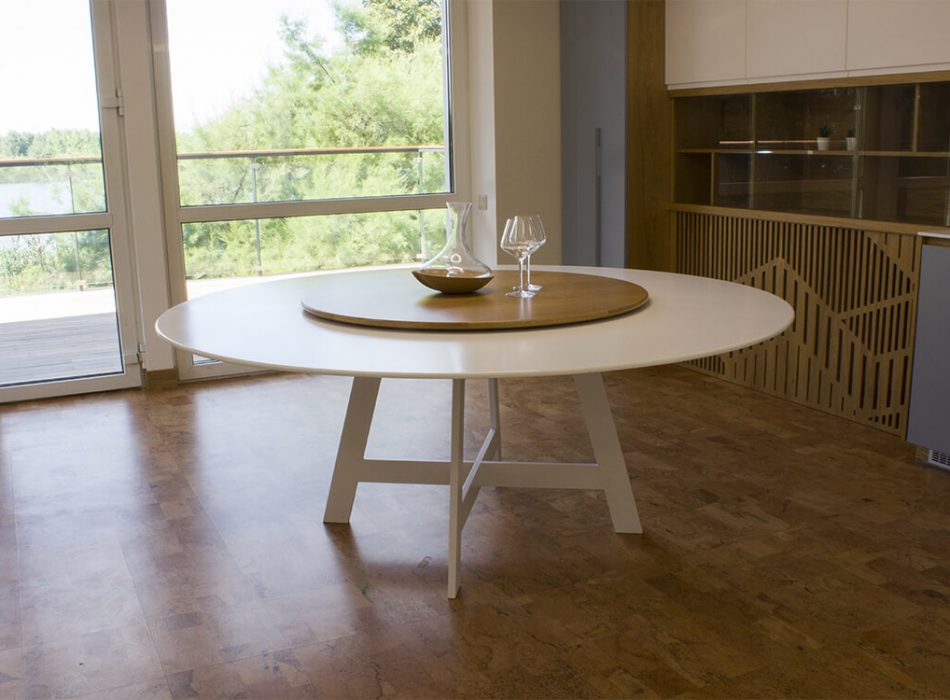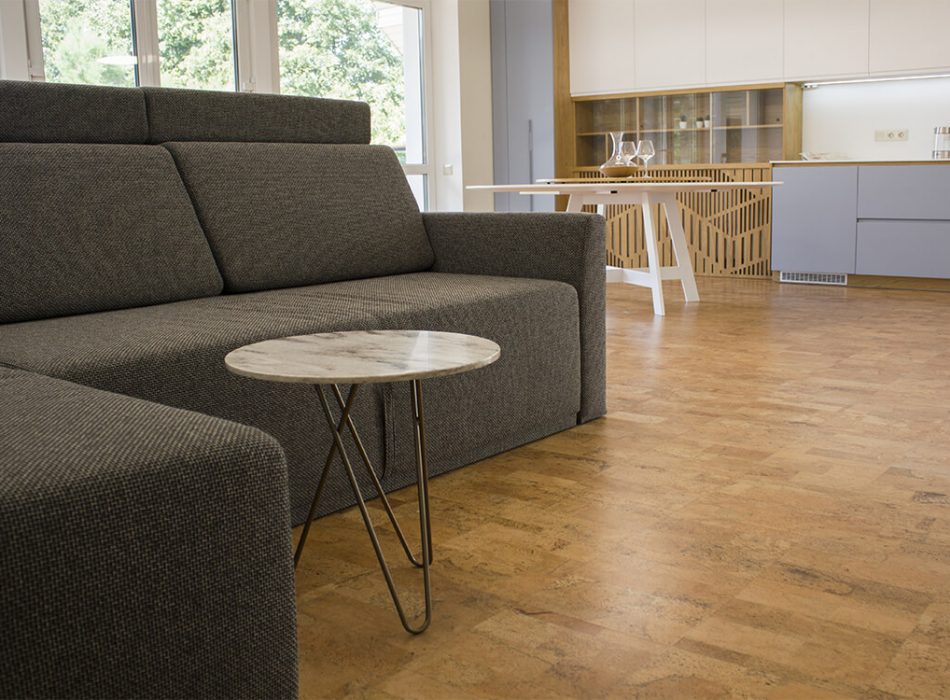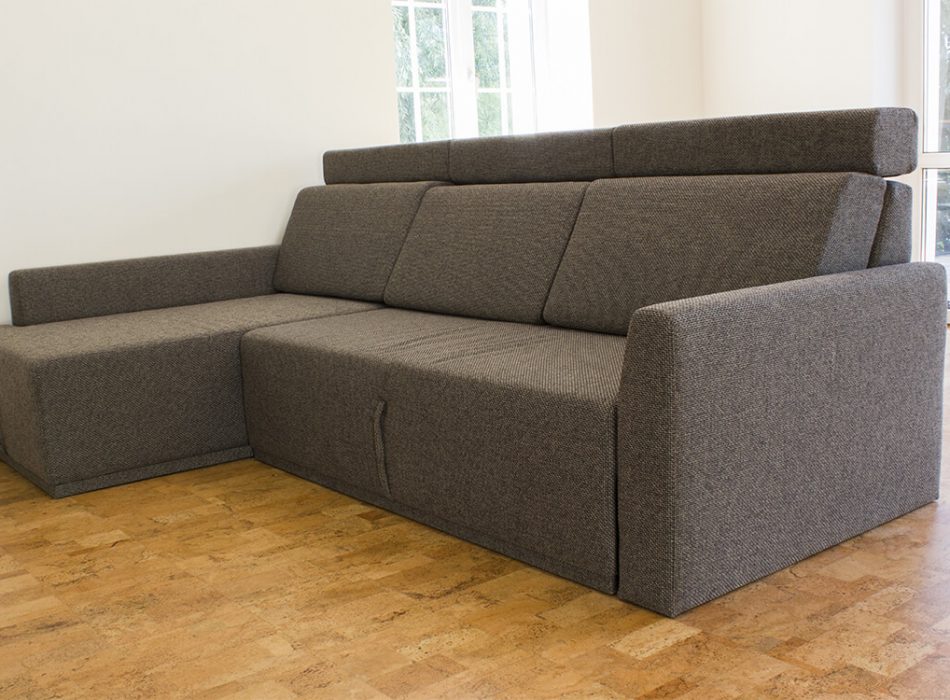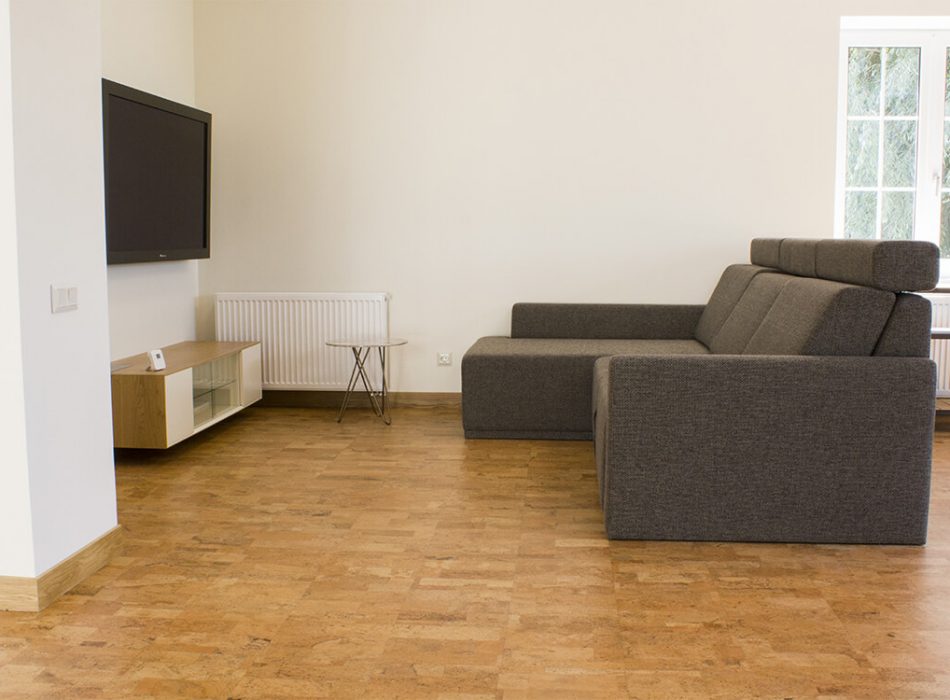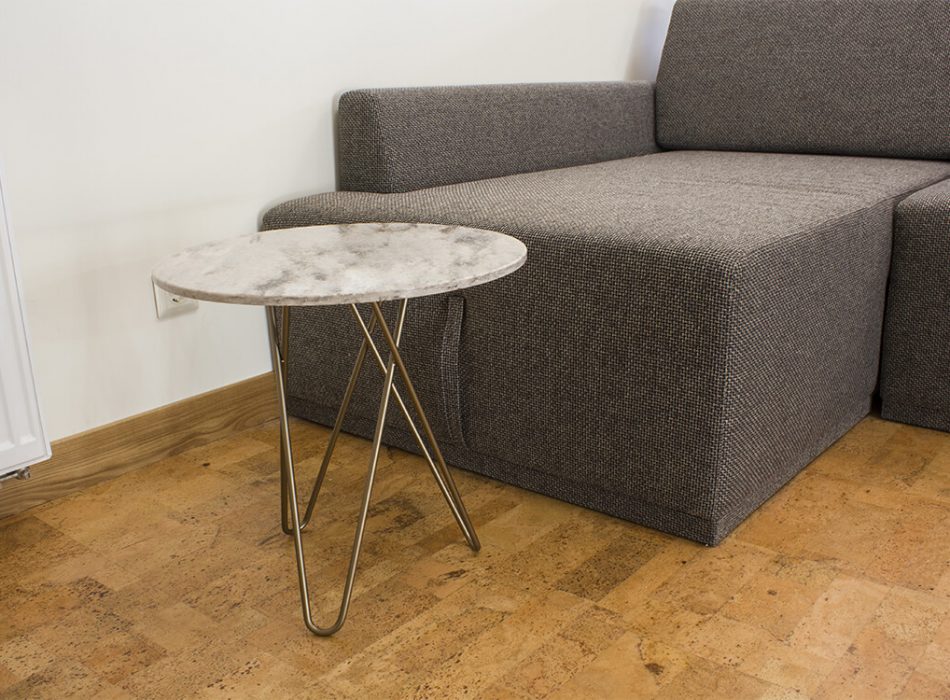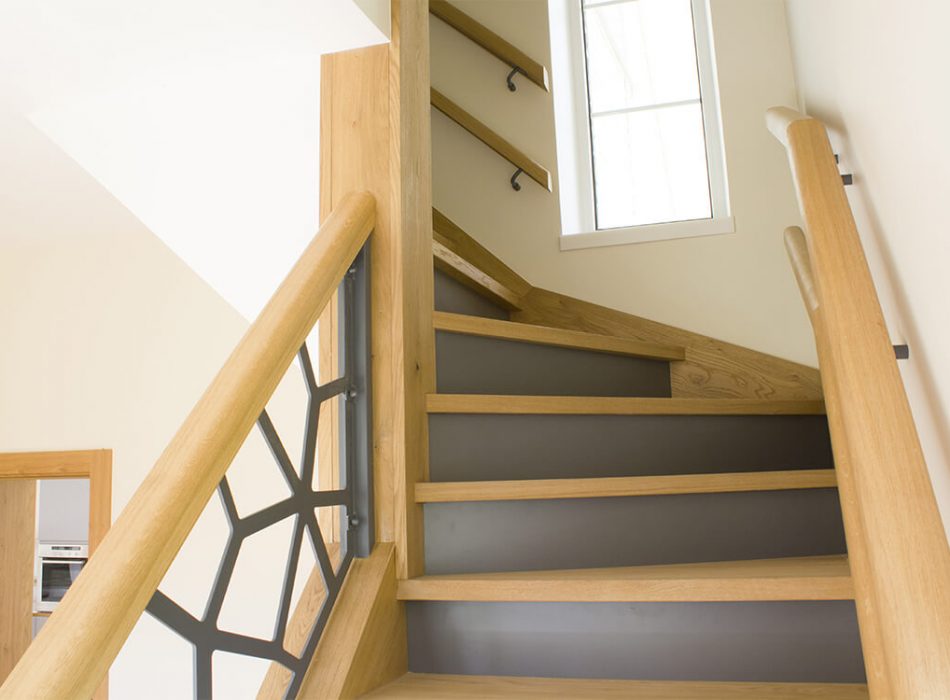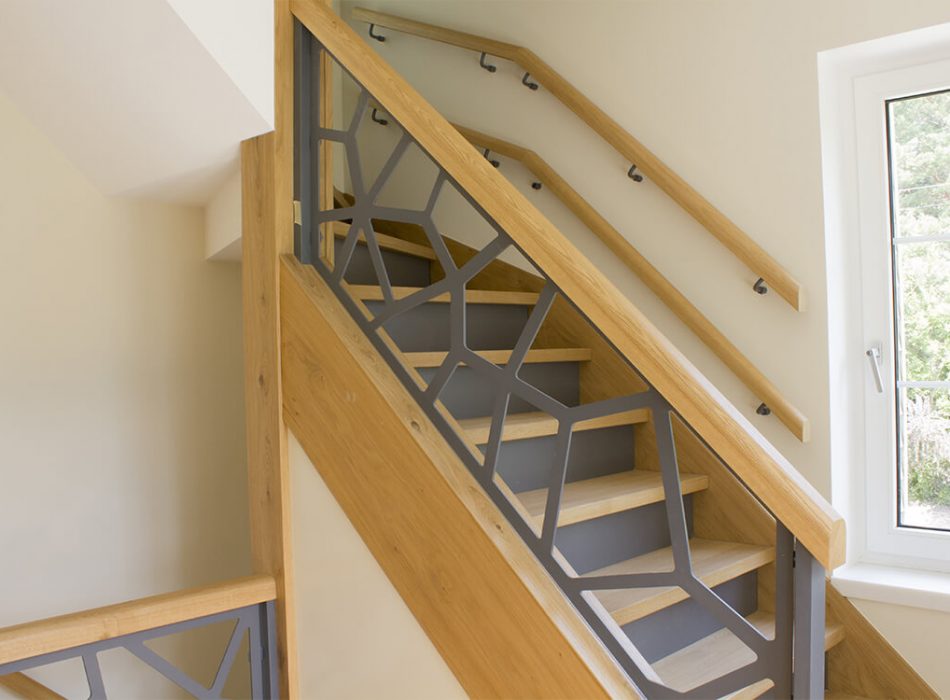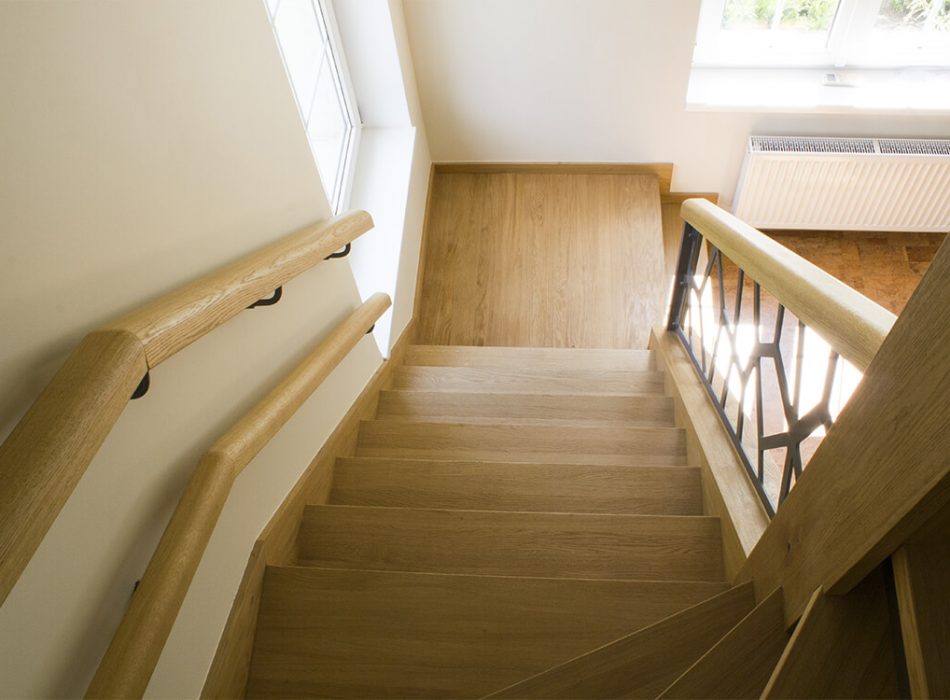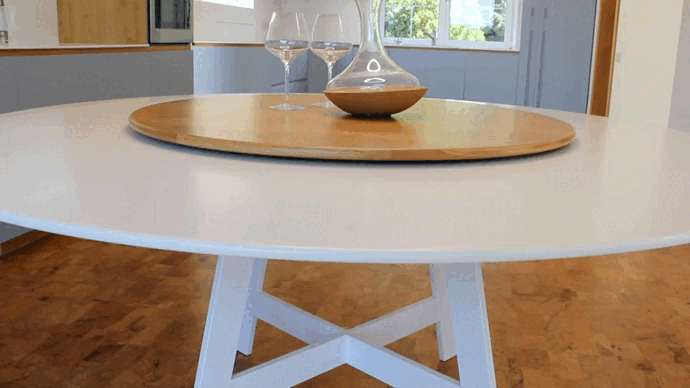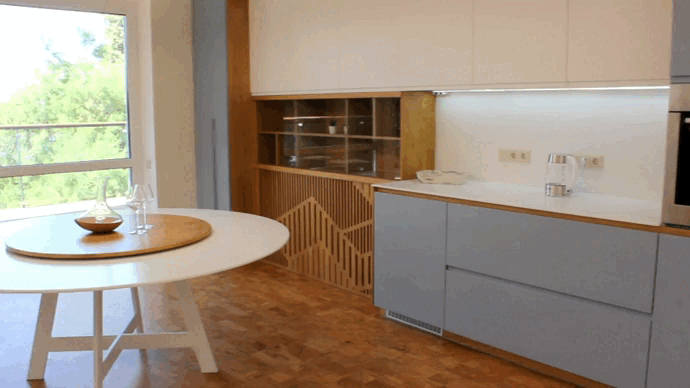 Completed projects
Other projects