About the company
Enran Private Joint Stock Company
Enran is the largest furniture factory in Ukraine. Its core competence is designing, manufacturing, sale and installation of furniture and panels for offices and hotels, shop fitting, serial and individual design solutions for home.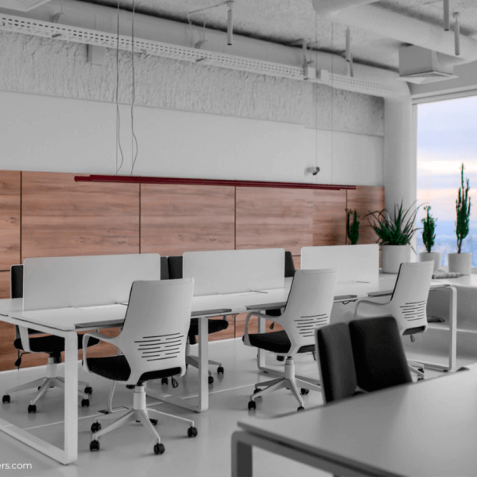 About the company
History
Since 1992 Enran has travelled a difficult but successful way, gathering its departments into a powerful company that takes leading positions on Ukrainian furniture market.
Year of Enran Company foundation.
Launch of Enran production base (Stari Petrivtsi village, Kyivska oblast).
Extantion of Enran production complex: launch of production of metal-plastic structures and office furniture.
Development of serial furniture production, bringing office furniture series to Ukrainian market.
Active development of dealer network: sale and delivery of products all over Ukraine.
Opening of the first brand shop in Kyiv. Enran Gallery is not only a place for presentations, meetings and communication, it is also a starting point: this is where the sales network takes its rise.
Joint venture Enran was transformed into Enran Closed Joint Stock Company Enran company won a 'Commercial success' prize from the Trade Leaders Club and Merkado Mundai magazine (Italy) that is awarded to enterprises with perfect image thanks to the quality of products and services and prestige and observation of traditions in their activities. Launch of soft office furniture production.
Enran CJSC was awarded the Best Furniture of Ukraine 2000 diploma and won the Best Furniture of the Year prize for advanced achievements in Ukrainian furniture production field. Widening the assortment of the company's serial products line. A new Enran-ZLK division was created (Khrust city, Zakarpatska oblast) – an enterprise with full cycle of wood processing.
Enran CJSC gained quality system certification ISO 9001 (according to the new version of 2000). New home furniture collection Lyceum, Blanca, Rolo were presented during Ukrainian Contract Fair exhibition.
Launch of production of Quant line office furniture and extension of the Techno line. Introduction of Noveal trademark (home furniture) that includes furniture for children and teenagers, as well as natural wood bedrooms.
Introduction of Nurus trademark by Enran for A class office furniture production. Promotion of the new Varto operational office furniture series on Ukrainian market. We start using natural materials (veneer, solid wood) and produced veneer cabinets from Neo series. In March during Kyiv Expo Furniture exhibition we introduced Idyll and Melody bedrooms under new Noveal trademark. New lines are made of beech panel and beech veneer, which is the best choice for the style and purpose of the furniture.
Launch of production of a new Status office furniture line. Status is not just a cabinet it's a furniture system that replaced old Omega-Status cabinet. Enran offered a line of furniture for children Elf made of natural beech panel and veneer.
Enran company took part in Kyiv Expo Furniture 2005 international specialised exhibition, where new office and cabinet furniture lines Topaz (later on Quadro) and Magnum were introduced. Introduction of new exclusive 'corundum' coating technology into production of the office furniture.
During XVII Kyiv Expo Furniture international specialised exhibition Enran company won the first place in Innovation nomination for the use of hollow core panel wood technology.
Launch of production of Duet office furniture line.
Enran extended Elf furniture line for children by offering a new teenage collection Elf 10+ made of natural materials – solid beech, sycamore and beech veneer.
Creation of a new office furniture collection KBS that was presented during Office Exhibition in March 2009 in Dubai (UAE). The company started to work on furniture collections for hotel business. Academy low-cost hotel room and Shady VIP room furniture set were presented. For the first time these collections were introduced in May 2009 during The Hotel Show exhibition (Dubai, UAE).
Successful recertification ISO 9001:2008. Letta furniture line was designed and introduced on the market. It is a DIY group eco-friendly product made of natural Transcarpathian beech, covered with water-based varnish of four colours: natural, walnut, wenge, pearl. Letta home furniture collection won customers' hearts on Ukrainian and Russian markets. The company opened an interior solutions showroom in Kyiv city.
We signed a contract with the largest Russian office furniture producer and supplier – SkyLand company with a dealer network of 600 companies all over Russia. The contract was concluded for the elaboration of design idea and further production of seven executive cabinet series. The cabinet designed by SkyLAnd was brought into production. We mastered new metalworking technologies.
New executive cabinets Spider, Gracce and Academy were introduced on market. Extended Letta line that caught the fancy of the customers. The Company won the Best Exporter of the Year prize. According to 2012 results, Enran heads the League of the Best holding the first place in the International Economic Rating. For this reason, our Company gained the Enterprise of the Region 2012 status and was awarded a corresponding certificate. For significant contribution to development and successful enterprise management Kozitskiy Evgeniy Yurevich (Chairman of the Management Board of the Enran Private Joint Stock Company) was awarded a Cross of Honour order and the Ukrainian Executive of the Year 2012 certificate!
Successful recertification according to international quality standard ISO 9001. The Quadro cabinet production line was complemented with the additional Quadro-Reception line for reception area furnishing. Launch of production of a new Fairytale furniture line for children. Participation in Outsource People 2013 Conference if Kharkiv.
Mastering and introduction of anew technology of high-gloss varnish application on laminated chipboard. Participation in Kyiv International Furniture Forum (KIFF-2014) where Fairytale furniture line for kids and Spider cabinet line made their first appearance. Enran company won Crystal Pyramid award and receive a well-deserved certificate in Office 2014 nomination for SPIDER cabinet.
Participation in the biggest international office furniture and designer solutions exhibition ORGATEC MODERN OFFICE & FACILITY (Cologne, Germany). During this exhibition, Enran Company presented KBS workstations, Spider cabinet, Cake soft furniture, Carat, Escabar, as well as customised receptions and low tables.
The assortment of living room furniture is complemented with new collections Darcy, Jenny, Dakota, Dream, Dorothу, Darlene. The customers were offered a solid beech desk table that 'growth' together with your child thanks to tabletop adjustment by height option. Also, the desk can be easily transformed into an easel. Stock program is available! New ideas for office: Meeting areas and sofas. First projects implemented using there products.
Enran takes part in international office arrangement exhibition ORGATEC-2016 (Cologne, Germany). During the event Enran presented modern solutions and implemented creative ideas in the field of commercial and contract furniture. Our equipment fleet welcomed a AURIGA edge bander by HOLZ-HER. We also created a new line of office sofas – Toscana. A new operational furniture line was introduced on the market. The key feature of the series is an unusual A-shaped table supports. A1 is clear lines, a combination of white colour and bright accents in details of the products.
Enran actively expanding its presence on the European market; A number of long-term contracts have been concluded for the shop fittings and equipment supply. The KBS line of staff furniture has been supplemented by new lifting supports. The range of laminated chipboard wood decors for operative furniture has been expanded. Grace and Quadro cabinets are now available as a series in the new oak and walnut veneers.
The development of a new collection of operative furniture N.I.C.E. has been started, taking into account current trends, design and technological solutions, demanded by the furniture market. At the Retail&Development Business Awards ceremony the ISEI store was recognized as the best shop-concept of the year 2018. It's a pleasure for us, as the Ukrainian manufacturer of furniture for this brand, to be part of such a successful project. The machine tool park of the Enran production complex has been supplemented with new equipment for processing liquid polyurethanes. The salon Gallery Enran celebrates its 20th anniversary.
A new line of staff furniture N.I.C.E. has been put into series production. The range of armchairs and sofas has been expanded. The new line of sofas А2 has been developed and presented to the market with the sound-absorbing partitions. The new SL lite cabinet of laminated chipboard in the middle price range was developed and put into production. The metal processing workshop has been replenished with a new ultraprecise laser cutting machine for profile and sheet metal as well as with a CNC lathe. The workshop on plate materials processing has been replenished with another edge banding machine AURIGA 1308XL as well as with Morbidelli CNC precision drilling machine, which can automatically measure the correctness of parts dimensions and deselect incorrect ones.
2019
About the company
Production complex
Production complex (PC) Enran is a structural department of the company located 12 km outside the city in a beautiful place by the Kyiv Reservoir in Stari Petrivtsi village (Vyshhorod district). As of today, it is a modern high tech complex with production facilities covering the 22 000 sqm area and with well-developed infrastructure:
personal heating;
water supply;
power management;
urban telephone network;
computer network;
corporate bus for transfer of the employees from the city to work and back;
personal dining room and cafeteria.
About 400 employees are engaged in the PC structure. Today Enran PC is a complete dynamic structure and a big team of professionals. Enran is the owner of the best production lines with numeric control (NC) in Ukraine and CIS countries. They produce high-quality solid wood furniture and furniture lined with veneer, chipboard and MDF. The whole production process is controlled by the computer system of output and product quality control. Thanks to a huge fleet of woodworking equipment we can cut curved parts of solid wood, furniture panels and chipboard. This technology also provides an additive, edge-facing of curved details made of chipboard, MDF, solid wood, furniture panels. All operations are handled by the NC using preset programs. The varnish application process is robotised that guarantees the best quality. Over the past year, we have not only expanded the production base and acquired the most advanced equipment but also successfully mastered the latest technologies that allowed us to move to a new level of relationship with the Customers and bring to life the ideas of the most demanding and most creative of them. New technologies for processing metal, glass, wood, stone and other materials that we use today in our production process are a completely new way of thinking in the field of interior and furniture production. We can solve any task and the harder it is, the more interesting it is for us.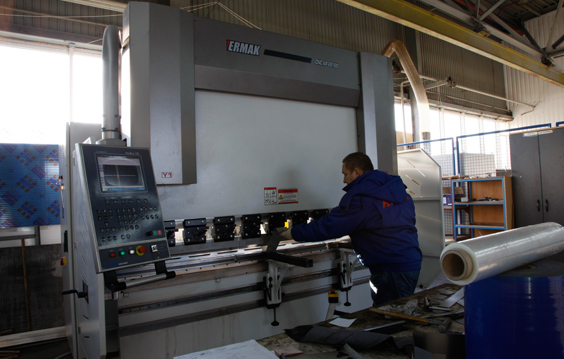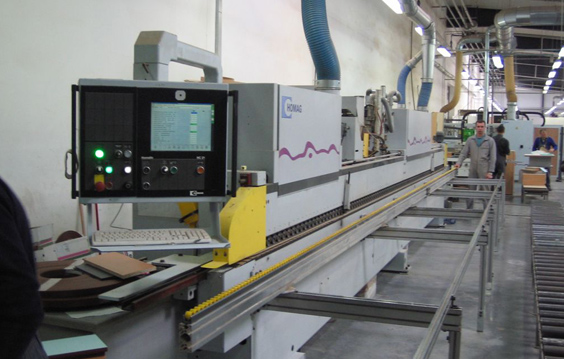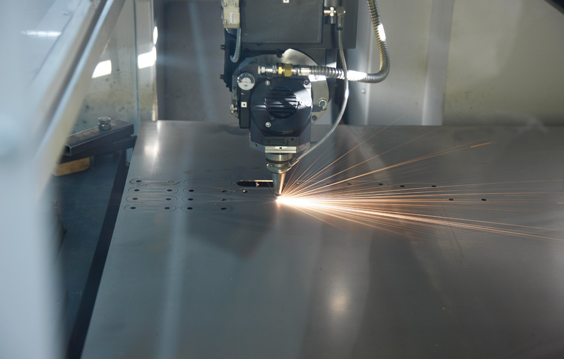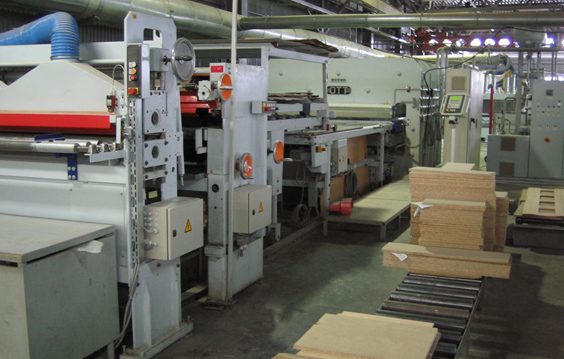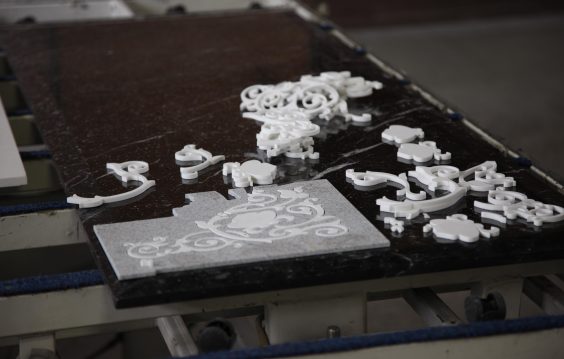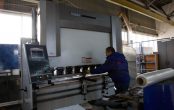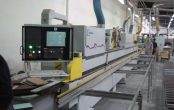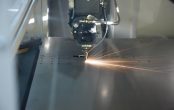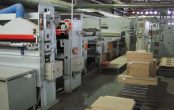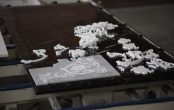 About the company
Office Furniture Gallery
Enran office furniture gallery is located in Kyiv city in a convenient spot by Shuliavska metro station.
In the gallery you can see: executive cabinets, receptions, personnel furniture, office tables, executive armchairs, personnel armchairs, conference armchairs, office sofas.
Here you can find serial office furniture, as well as customised models. Apart from the gallery, there is also Enran's office for work with corporate customers.
We work Monday till Friday from 11:00 till 17:00. Сontact the manager before visiting.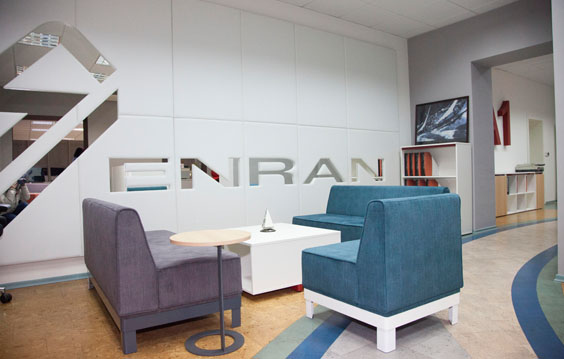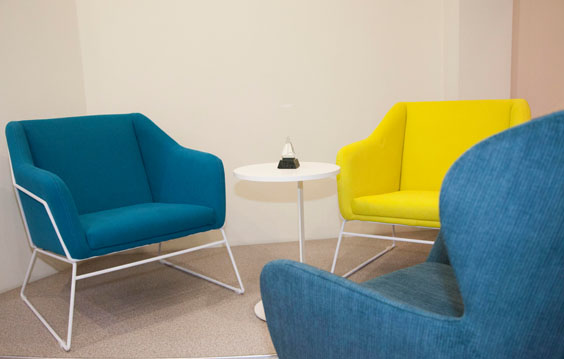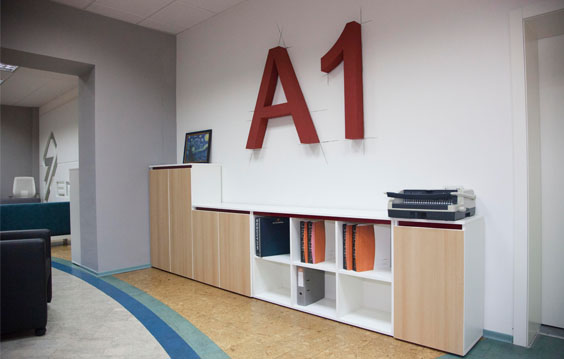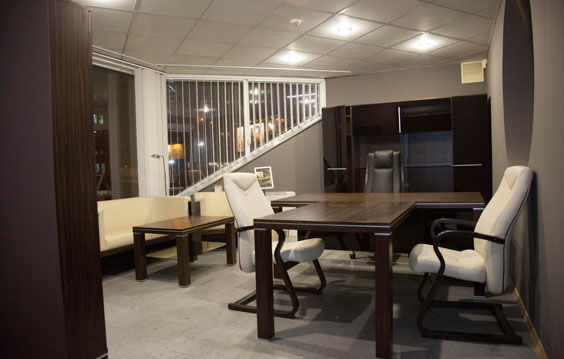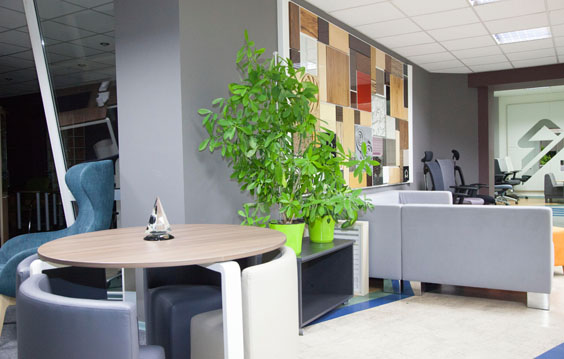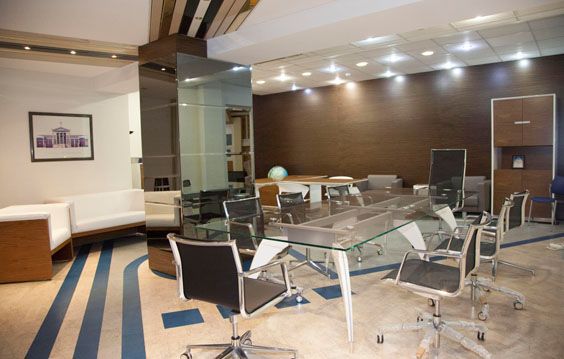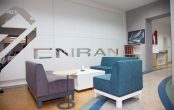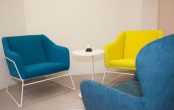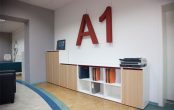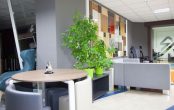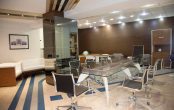 About the company
(Українська) Офіційні документи