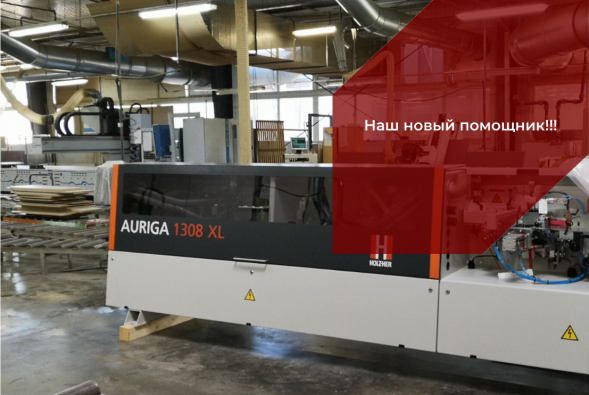 We continue to re-new our machine tool park,
and today we want to acquaint you with our new edgebander – the AURIGA 1308XL edge banding machine.
It provides effective and automatic complex treatment of edges at professional level, as well as max level of automation due to three aggregates for finishing.
Advantages:
zero-joint edgebanding using polyurethane adhesive. We get the finest/thinnest glue lines that are comparable to laser edges;
the machine perfectly processes the glued together surfaces and prepares the sheet material for applying adhesive/glue;
banding of vertical edges / butt-ends;
edge banding of workpieces up to 60 mm thick.